Pesca ABC is a grassroots organization based in San Felipe, Baja California (México). This organization is formed by local fishers who are committed with their community and the sustainability of the region.
All members or the directive council are fishers.
of ghost nets recovered during the first three years.
kilograms of fish sacrificed with Ike Jime technique.
hours of acoustic monitoring in 2022.
In 2017, Pesca ABC participated in the document "Alternative Gear to Gillnets at the Upper Gulf of California", conducted by the Expert Committee on Fishing Technology.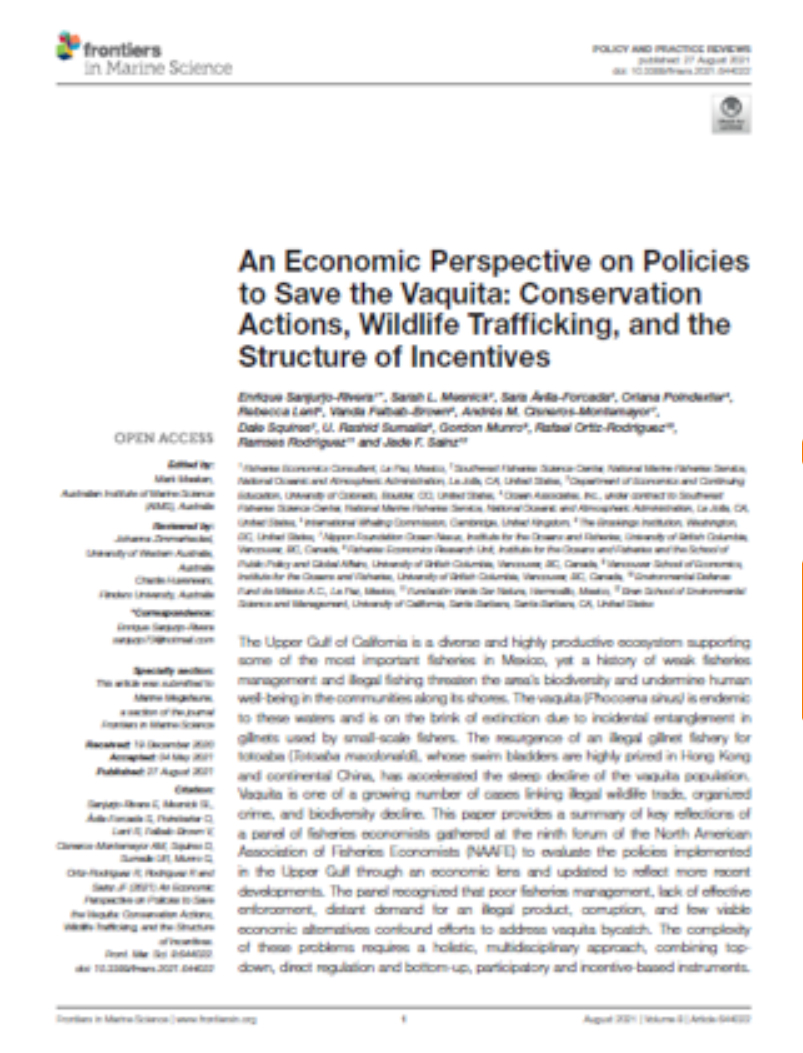 This paper summarizes the different policies for protecting vaquita from an economic perspective.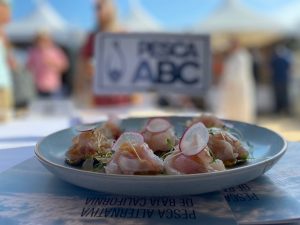 We are pleased to highlight the participation of Pesca ABC and Mujeres Acuícolas del Mar de Cortes in Cocina la Baja 2023 that took place in Ensenada, Baja California, on July 15, where we joined a select group of 45 producers, restaurants, wineries, breweries, guest chefs and gastronomy schools.
Our ambition is a future in which the marine resources in the UGC are used in a sustainable way, providing welfare and prosperity for the people in San Felipe and their marine ecosystem.
Improve household well-being through the conservation of the marine ecosystem and the sustainable use of fishing resources in the UGC.
We believe that technological innovation is our best ally for the development of fishing systems that allow sustainable fisheries without damaging other marine species or ecosystems.
We are convinced that to achieve our objectives we need to work closely with scientists, conservation organizations, governments, and other members of the community.
We believe that the best solution to the human-wildlife conflicts in the region is the development of sustainable fisheries that contribute to human welfare and the conservation of natural resources.
Pesca ABC wants to inspire other fishers in the region to turn into allies for the solution to socioenvironmental problems.
• Francisco Enrique Romero Orz
• Antonio García Orozco
• Jesús Carlos Samudio Martínez
• José Luis Romero González


• Jorge Torre Cosío
• Luis Fueyo McDonald

• Enrique Sanjurjo, Executive Director
• Felipe Rocha, Field Coordinator
• Georgina Castro, Science Coordinator
• Amanda Avitia, Administrative Coordinator
• Nadia Alcantar, Community Monitor
• Catalina Carpio, Community Monitor
• Lorenzo Rojas Bracho
• Liliana Gutierrez Mariscal
• Diego Ruiz Sabio
For grants between 50 to 2,500 USD:
and press adopt a vaquita, indicating that is a donation to Pesca ABC in the gift message box.
For donations of more than 2,500 USD